Laura Candler's Seasonal Teaching Resources
In my Seasonal File Cabinet, you'll find free printables and teacher resources with active engagement teaching strategies to keep kids on task and learning during special times of the year. Click the folders below to find freebies for each month of the year!
Free Webinar: How to Launch a Super School Year
Click here to watch a free replay!
Getting the school year off to a great start is essential, and what you do the first week of school will make all the difference. Watch this webinar to discover my secrets for creating a caring classroom and how to empower your students to believe in themselves.
Candler's Classroom Connections
Awesome freebies and resources for elementary educators!
Seasonal Activities Mini Packs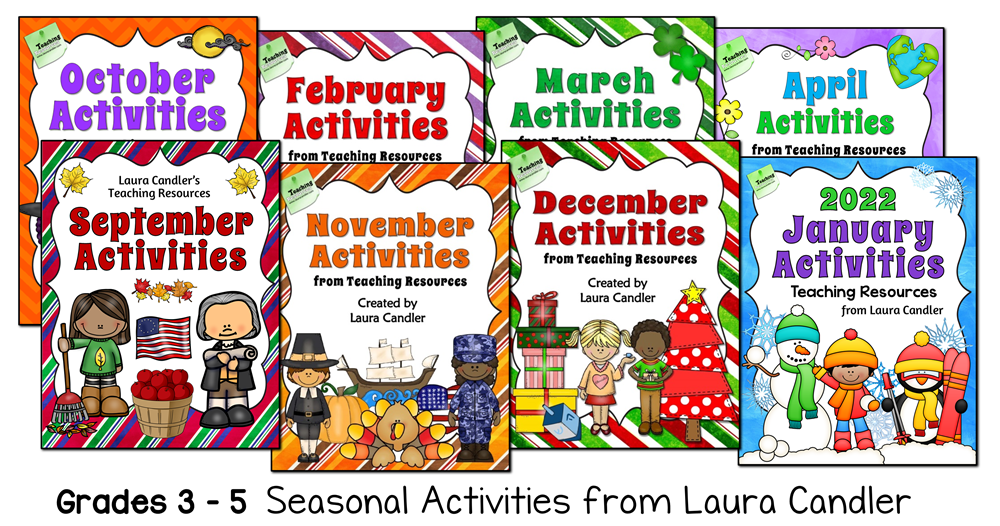 Seasonal activities add a bit of fun to your math, literacy, science, and social studies curriculum! Purchase all seven Seasonal Activity Packs for one low price and get the Mystery Seasonal Words as a free bonus!