Laura Candler's Geometry File Cabinet
Laura Candler's Geometry File Cabinet
 page is where you'll find great resources for teaching geometry including printables and interactive website. Many of the printables on this page are free, and do not come with directions or answer keys. However, all geometry products featured on this page do have directions and answer keys if appropriate.
Featured Math Articles
Teaching Tricky Trapezoids: Inclusive Vs. Exclusive Definitions

Do you teach quadrilateral classification? If so, did you know there are THREE ways to define a trapezoid? Americans use either the inclusive or the exclusive definition depending on their curriculum. To complicate matters even more, teachers who live outside the…
Read more

Solving Unknown Perimeter Mysteries

Mystery Perimeters Freebie Lesson
Perimeter is a pretty simple concept to grasp, but finding unknown sides of irregular polygons can be challenging for kids. Solving these types of problems requires the ability to think logically and somewhat abstractly.
Read more
Featured Geometry Freebies
Newly updated Island Conquer Freebie for Candler's Classroom Connections subscribers!
Free Printables and Lessons for Geometry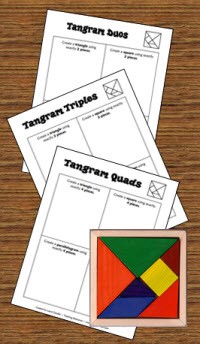 Candler's Classroom Connections
Awesome freebies and resources for elementary educators!
Geometry Products from Laura Candler
Free! Math Vocabulary Building Strategies Webinar

Laura Candler shares easy yet powerful ways to integrate math vocabulary instruction into your existing lessons, and most of them are so engaging that your students won't even know they're learning! Click HERE to sign up for the free replay of Powerful Strategies for Building Math Vocabulary.