Your Teacher Appreciation Gift and a Giveaway!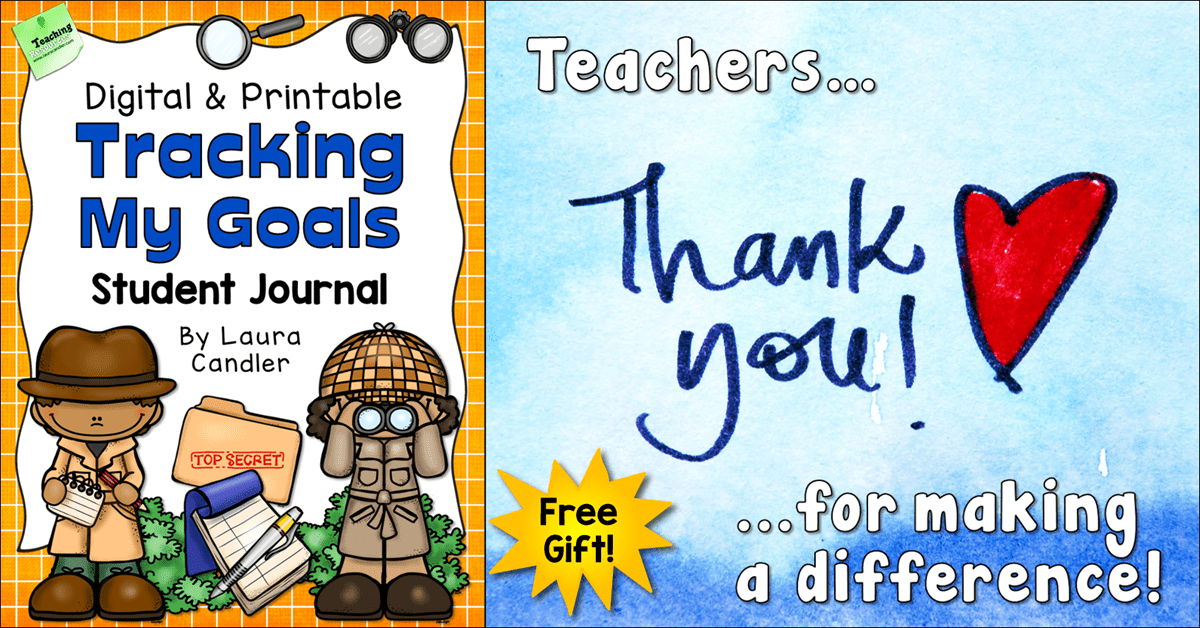 Happy Teacher Appreciation Week! This past year has made me soooo thankful for teachers like you! Teachers give so much of themselves, day after day, to ensure that their students continue to learn and grow, even during a pandemic. In fact, I think that EVERY week should be Teacher Appreciation Week!
To show my gratitude for your hard work and dedication to your students, I'm giving away one of my TpT products absolutely free this week! I'm also giving away FIVE $10 TpT Gift Cards!
My Teacher Appreciation Gift for You
My Teacher Appreciation gift is Tracking My Goals, a product that includes a teacher's guide and a collection of student journal pages for setting goals and tracking progress. If you haven't introduce goal-setting to your students, this is a perfect time to do so! I've just added digital Google Slides versions of the journal pages, so you can use the journal whether you're teaching in the classroom or online. No matter which version you use, you can mix and match the pages to create a custom journal, just for your students.
Click over to my TpT store and download Tracking My Goals by Friday, May 7th while it's still free. If you leave me TpT feedback, please don't mention that it's free because it won't be free after this week. Thanks!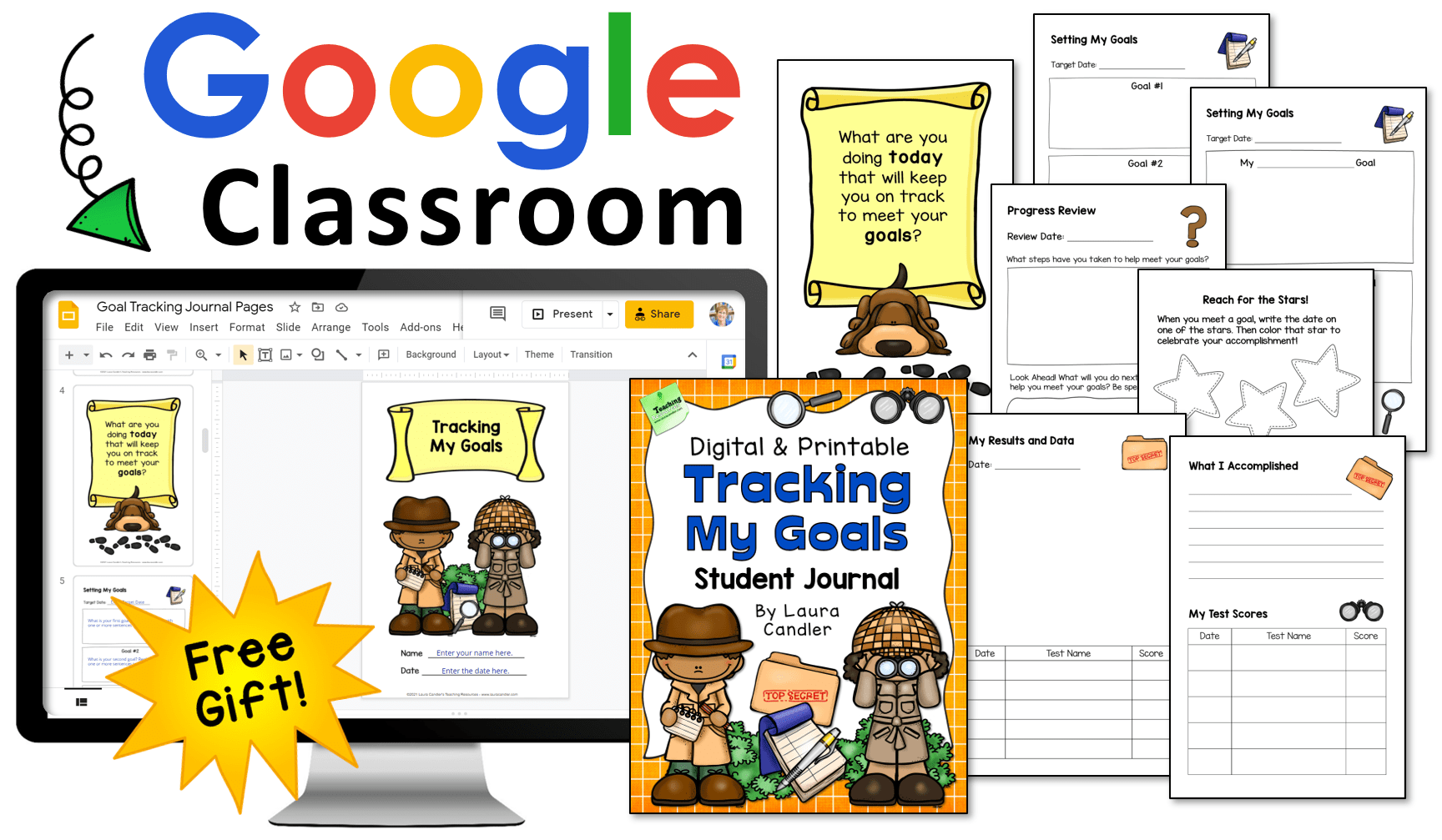 Enter to Win One of FIVE $10 TpT Gift Cards!
I'm also giving away five $10 TpT gift cards on Wednesday morning. Entering the giveaway is easy, but you do have to subscribe to my Candler's Classroom Connections newsletter to be eligible to win. After you sign up, fill out this Google Doc Entry Form by 9 a.m. ET on Wednesday, May 5th. I'll announce the winners by email, so check your email after the giveaway ends to find out if you were one of the lucky winners! Good luck!
Save 25% on My Resources During the TpT Sale
I also wanted to share that everything in my TpT store will be 25% off during the site-wide sale Tuesday and Wednesday. I'm marking everything down 20%, and you can get the additional 5% when  you enter the promo code THANKYOU21 during checkout. Happy shopping!