Learning Center Resources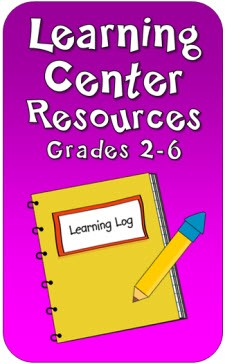 Learning Centers are a great way to keep kids motivated throughout the year. They also ensure that all students are actively engaged while you work with a small group of students. This page contains some general files, but if you are looking for specific subject areas, please visit the links below:
Math Center Ideas – Visit Implementing Math Centers to learn more about math centers and math stations in particular. Many of the printables below can be used in a variety of learning centers.
Literacy Center Ideas – You can find many ideas for literacy center ideas on the Balanced Literacy page. You'll need to scroll down to look specifically for management strategies and other center ideas.
Most of the free printables below do not have complete directions. For a variety of activities suitable for centers, visit my Mini Pack page. Each activity comes with directions, task cards, and answer keys. MiniPacks are a great value because they save you time and effort!
If you have problems viewing or printing the files below, please read the Helpful Hints on my Adobe Acrobat Reader Help Page.
Printables and Other Resources
You can find other Showdown activities in Math Stations for Middle Grades (Grades 3 – 8). Click the image below for more information.