Looking for Something on LauraCandler.com?
Thanks for visiting my website! Unfortunately, the link you followed is broken or the page no longer exists. Don't worry because I can help!
If you typed the URL in manually, check it carefully and try again. Even adding an extra space or a capital letter will cause you to be redirected to this page.
If you clicked on a Pinterest pin or other link and you ended up on this page, it may be that the page or file you're looking for is no longer available. To find out, use the navigation bar or the search feature at the top of the site to look for it. If you still can't find it, the categories below should help. Good luck! ~ Laura
Where to Find My Teacher Products
All of my products are sold exclusively on TpT, so click over to my TpT store and use the custom categories or the search feature to check.
Where to Find My Freebies and Archived Webinars
Sign up for my Candler's Classroom Connections email list and you'll receive a welcome message giving you access to over 75 of my best freebies! You'll also receive a link to my free archived webinars.
Where to Sign Up for a Live Webinar
Click over to my Free Webinars for Teachers page to find out if I have scheduled any new live webinars. You'll also find links to my webinar products on that page.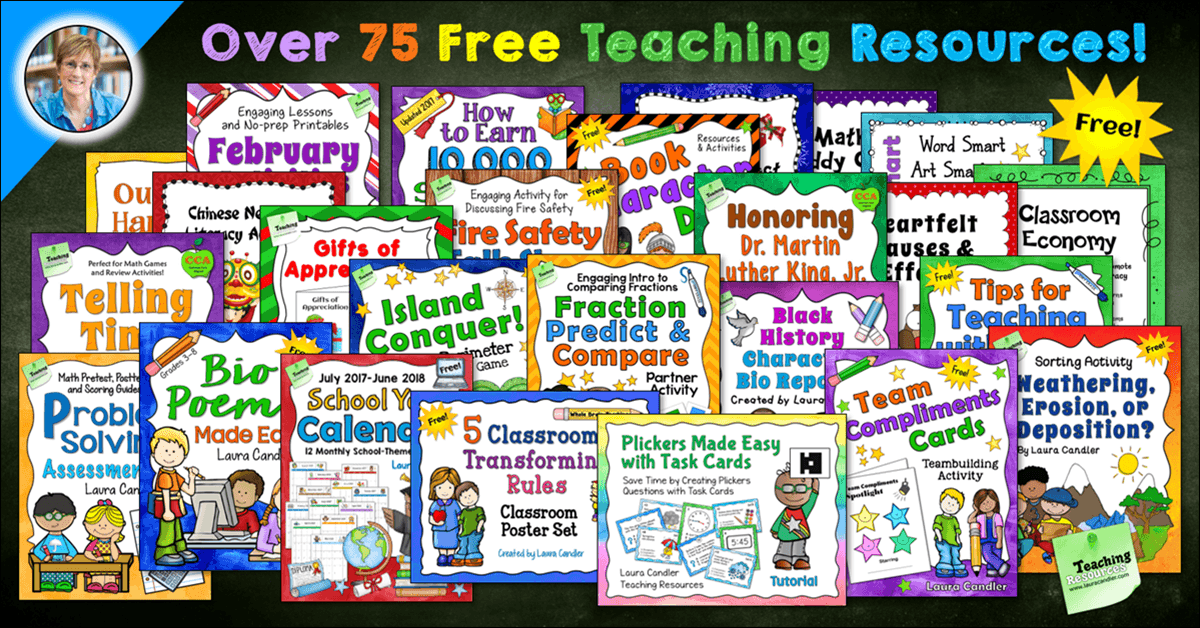 If you need to contact me, visit my Contact Info page for more information.