Featured Back to School Freebies
Back to School Articles on Corkboard Connections
Back to School Resources and Printables
Multiple Intelligences Survey for Kids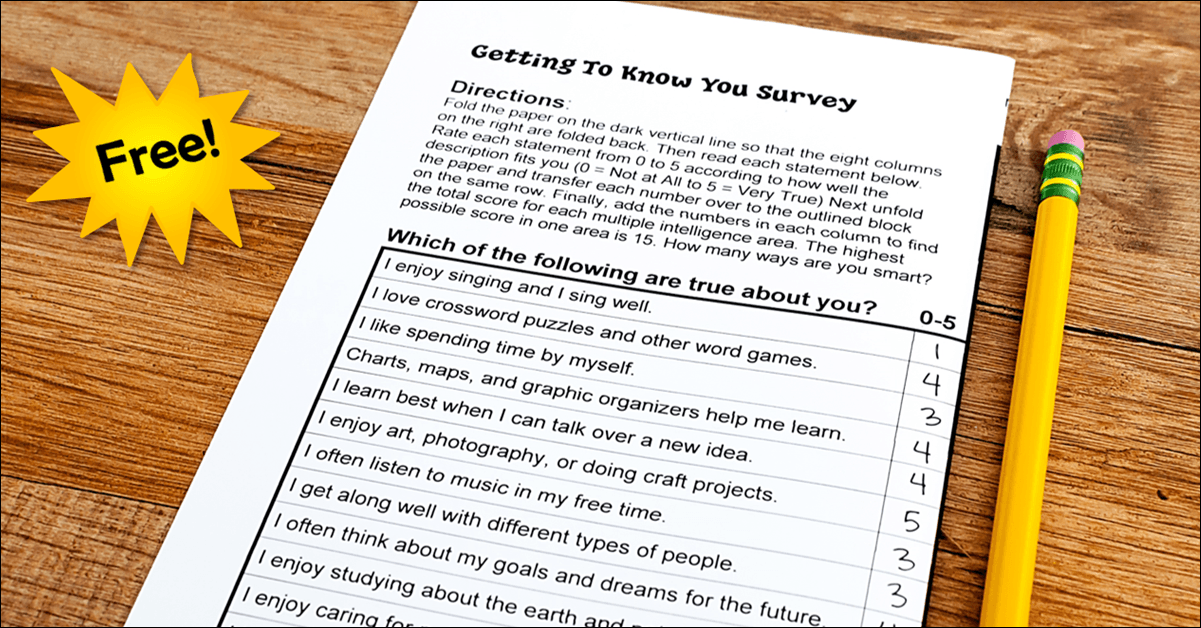 Free Multiple Intelligence Survey – Before you download this free MI Survey for Kids, please watch the video below to learn how to use it with your students. In the video, I explained how to administer and score the survey, and I also shared some tips and guidelines for using it to foster a growth mindset. This survey is most appropriate for upper elementary or middle school students. Click here for this freebie.
MI Survey for Kids & Growth Mindset Video
Seasonal activities add a bit of fun to your math, literacy, science, and social studies curriculum! Purchase all seven Seasonal Activity Packs for one low price and get the Mystery Seasonal Words as a free bonus!