Language Arts Teaching Resources
The Language Arts Teaching Resources page includes a selection of task cards, printables, and activities that I developed for my classroom. Many of these resources were designed to be used in cooperative learning groups. In most cases, the free resources do not include directions and answer keys. If you are interested in complete, time-saving resources that do include directions and answer keys, check out the featured Language Arts products on this page.
Looking for poetry resources? Visit the Poetry Page for books, lesson ideas and printables!
Free Webinar: How to Teach Poetry
April is Poetry Month, so it's the perfect time to teach poetry. After implementing these strategies, you'll be amazed at how quickly your students are able to read, write, and understand poetry… and even more surprised to discover how much your students come to love poetry, too! Most of the activities were designed for upper elementary students, but many can be adapted for younger or older students. Even if you haven't enjoyed teaching poetry in the past, you might find yourself looking forward to your next poetry unit! The live webinar is over; click HERE for the replay!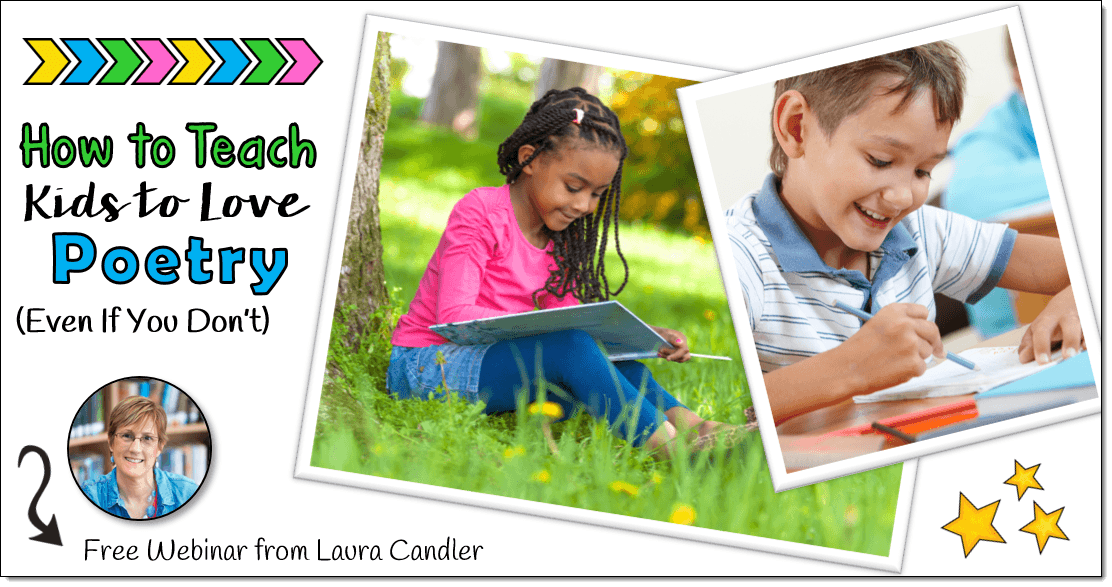 Featured Language Arts Freebies
Featured Language Arts Products from Laura Candler
Language Arts Printables and Lesson Ideas
Candler's Classroom Connections
Awesome freebies and resources for elementary educators!