Literacy Graphic Organizers
Free Graphic Organizers and Webinar Recording
Enjoy this collection of free graphic organizers for literacy! You'll find three featured freebies at the top of this page and more graphic organizers at the end.
If you'd like to learn how to create Common Core reading lessons using graphic organizers, view the free webinar recording on this page or preview my book, Graphic Organizers for Reading: Teaching Tools Aligned with the Common Core.
Featured Graphic Organizers Articles
Heartfelt Causes & Effects

Last week I read an adorable book called Somebody Loves You, Mr. Hatch. I couldn't believe…
Read more

Story Hat Map for March 2nd

Even upper elementary and middle school teachers enjoy an occasional holiday activity if..
Read more

Fun Twist on Book Reports!

Five Looks on a Book is a simple and fun activity that offers a nice twist on the traditional book report. Students …
Read more
Graphic Organizers
If you like these graphic organizers, you might also like my book, Graphic Organizers for Reading: Teaching Tools Aligned with the Common Core. I revised and compiled many of the graphic organizers below and added dozens more, along with directions for using them. The graphic organizers are divided into the three chapters below and each graphic organizers comes with specific directions:
Multi-Purpose Graphic Organizers
Informational Text Organizers
Literature Graphic Organizers
More Graphic Organizers for Literacy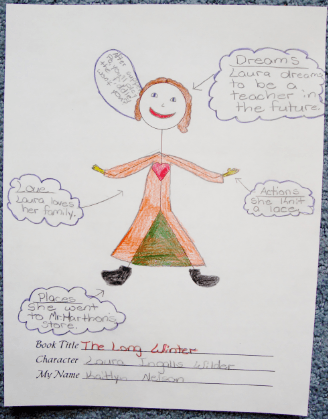 You'll find some of these graphic organizers in Graphic Organizers for Reading, but a few of them are only available here. In addition to some of the ones below, the book includes blank templates and dozens more organizers designed specifically for informational text and literature. Graphic Organizers for Reading: Teaching Tools for the Common Core also includes complete directions for each fo the grahic organizers in the book.
Candler's Classroom Connections
Awesome freebies and resources for elementary educators!